Last October I decided that I would like to learn more about shoemaking. I started looking for courses, within my budget. Last Sunday I went on the Prescott and Mackay one day moccasin course. This was taught by Rose Choules. This is a great intro into learning about making moccasins and I would thoroughly recommend the course and being taught by Rose.
Below I have pasted pictures of the moccasins I made.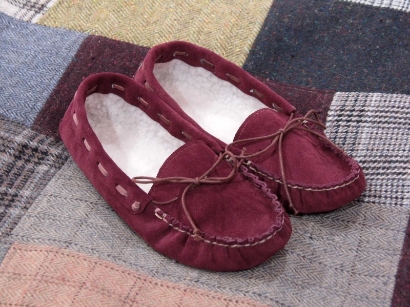 This all came about after watching the BBC news and hearing about the events in Lampedusa early last October. A boat carrying more than 200 refugees sank, with a few survivors. (Lampedusa is a small island situation between Malta and Tunisia). This particular boat sank just 800m away from a tiny out crop of Coniglio. The poor weather hampered the rescue attempts. Over the past 20 years, some 25 000 people had lost their lives on such boats.
Gavin Hewitt was the BBC reporter that day in October 2013 describing the tragedy. He mentioned, possibly in just one or maybe two sentences, that some of the victims had purchased new shoes ready for the new life they hope to find. My goodness! I was moved by this. The significance imbued in the shoes on such a perilous journey. I just had to learn.