Developing glove patterns.
Posted on
I started this back in February on one of Katharine Pogson's excellent gloving weekends. It is finally finished! It has been a challenge in places, with the odd threat of twisted fingers. I find I need to ensure that the fingers do not get stretched as I insert the quirks and fourchettes. All issues now happily resolved. I have used a between no.7 needle, lamb nappa and two strands of gutermann's glazed quilting cotton which I also waxed. This thread is working well in my gloving work and gives a good effect. The seams are overlapped and stab stitched.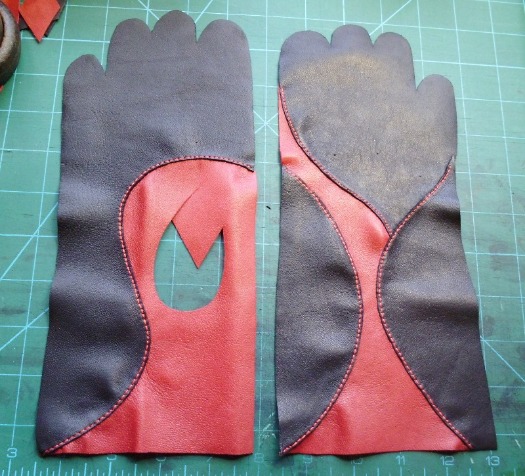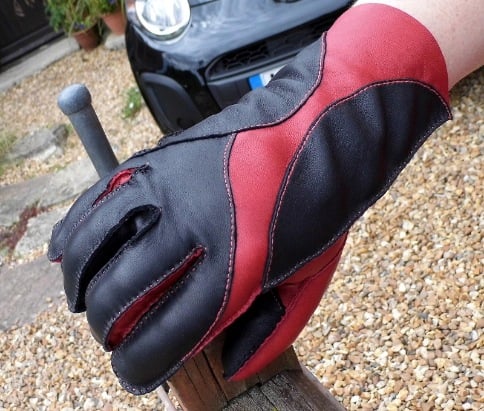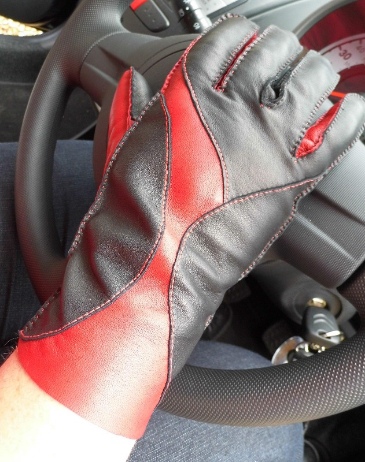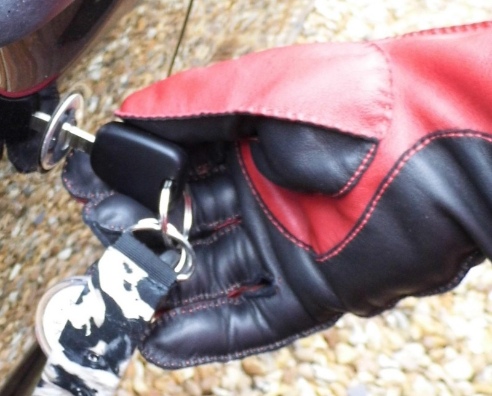 The picture on the top left is the trank ready to thumb and fourchette insertion. The other pictures show completed views of the gloves, kindly taken by my husband. I would also consider adding a piped edge, though I do like the simplicity of the cut edge. I might also explore adding elastic or a button fastening..........