Making moccasins
Posted on
Last autumn the seeds of shoe making were planted and grew into bigger ideas. Having attended the Prescott and Mackay moccasin slipper making with Rose in March, I decided I wanted to learn more. In April I went to Springline to order a pair of moccasin lasts for use this August, where I had the great pleasure of learning how to make moccasins from a marvellous designer and teacher, Rose Choules (www.rosechoulesatelier.com). Under Rose's patient guidance I learnt how to create patterns from my taped last right the way through to completing the finished moccasin shoe. It was an amazing process to see something take shape to fit my feet!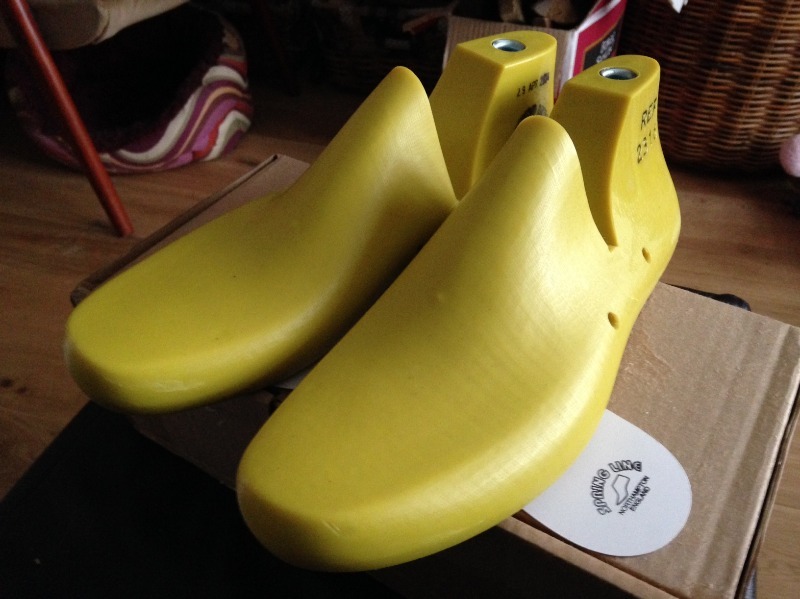 These are my lasts. Each pair of shoes needs it's own style of last.
Here are my finished moccasins.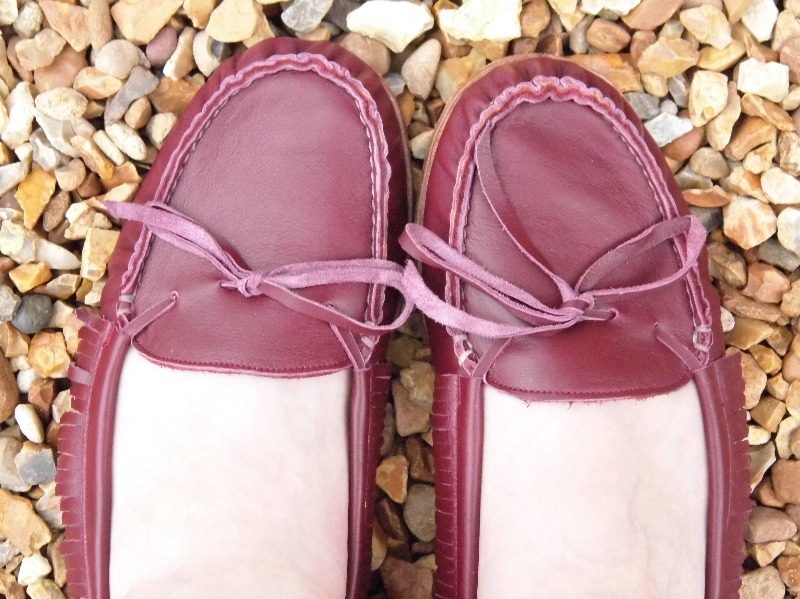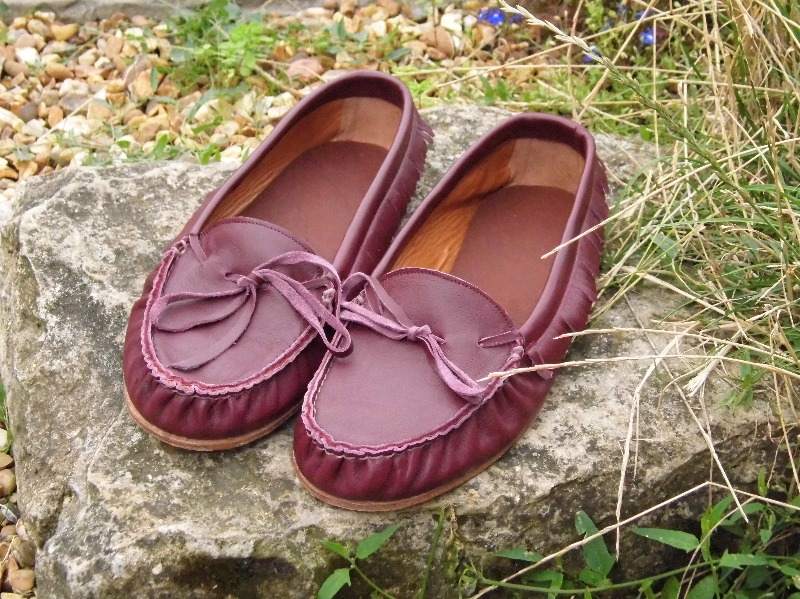 So what next? Well, I have practiced taping my lasts and creating patterns since returning home. I have made lots of mock up slippers to try out my ideas. I have recently created a pair of slippers that might even tempt Cinderella away from her glass slipper! I used a felted jumper to line the slipper and recycled a pair of zebra boots to create the vamps. The green suede is my favourite colour of the moment. The spare zebra will be used in the creation of moccasin shoes for my birthday, photo to follow. My husband has also expressed an interest in having his own slippers, complete with chilli fabric lining.........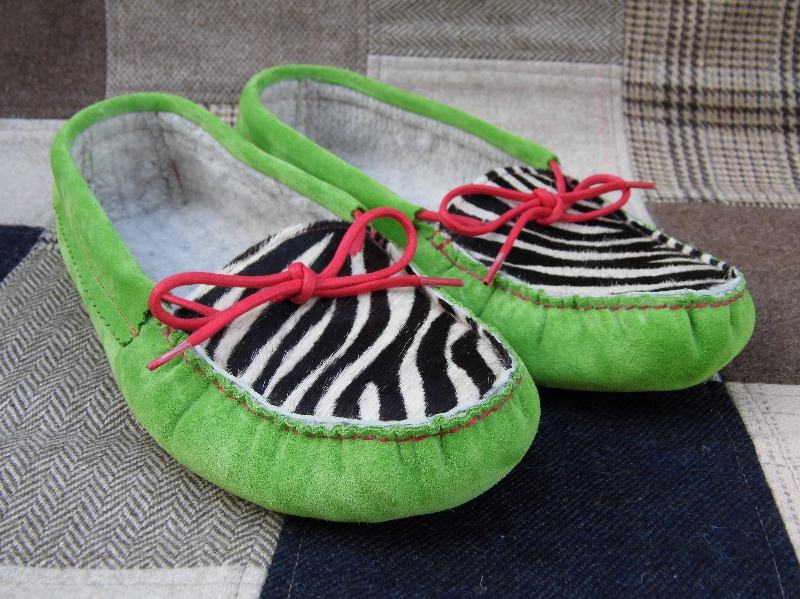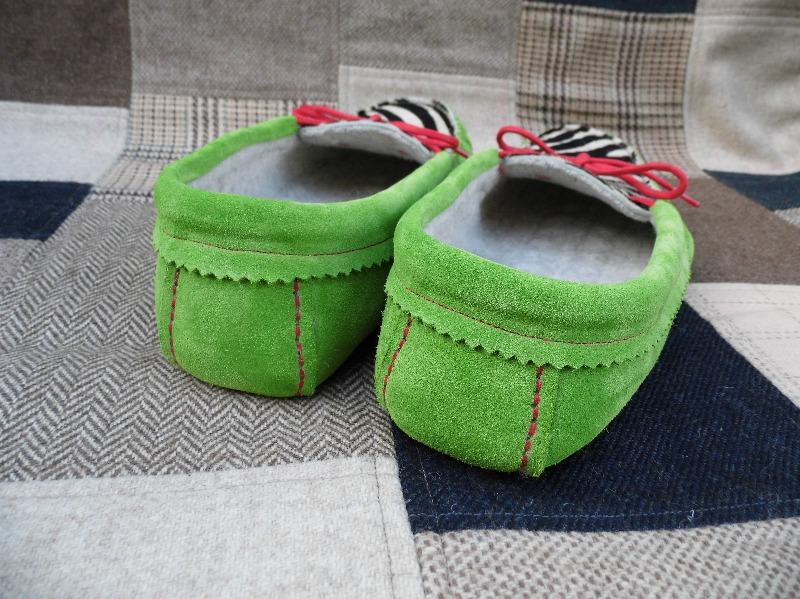 I plan to add moccasins to my range next year, once I have played about with my ideas and materials first.