Pattern making for shoes
Posted on
I have just completed a week-long pattern making course for shoes at Carreducker (Deborah Carre and James Ducker). What a fab week that I would recommend to anyone wanting to learn about shoemaking.
Their website is http://www.carreducker.com/
Fiona our tutor took us through making patterns for a court shoe, Oxford's, brogues and derby's. We used lasts to create the patterns and it is interesting to go between 2D and 3D as the process progresses. We covered all my favourite styles!
Over the next two weeks I will be learning to make proper shoes. All very exciting!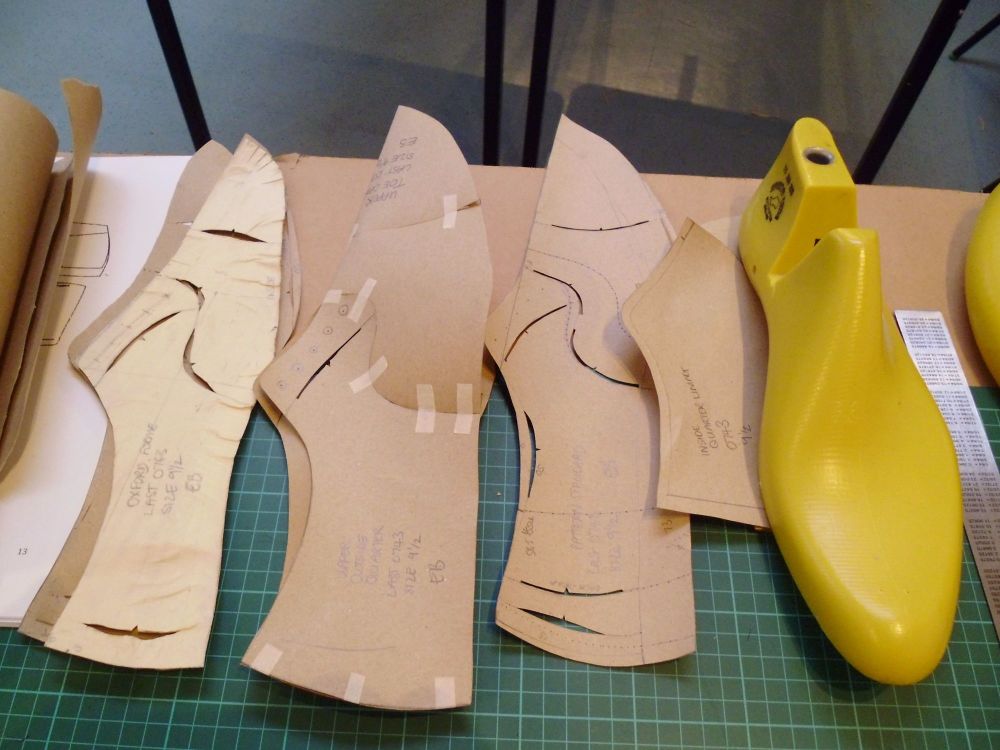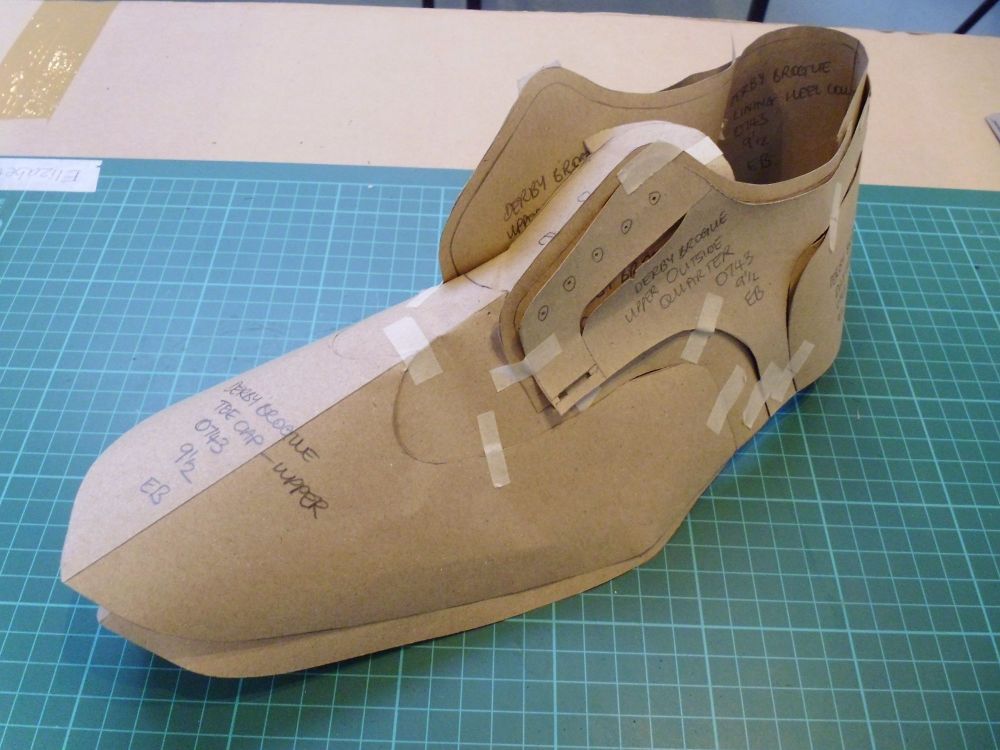 The two pictures here show the different stages of making a forme and then the completed brogue pattern.