One of the things I have been thinking about it how to develop my shoe making. I am considering options, one of which is starting with slippers. In January 2018 I had the pleasure of meeting Ollie and Lucy from Ottowin footwear. They were running a course in London on making hand painted and decorated slippers. What a great idea! A little out of my comfort zone with having to produce some handiwork but this was a good challenge.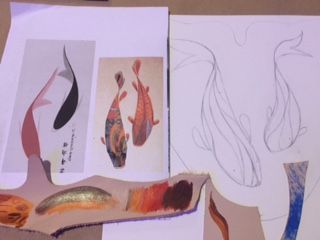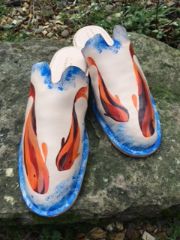 This course gave me the chance to think about where I can go next. I need soe more time to practice hand welting before starting to make for customers. I like this idea of painting and decorating the slippers. Everyone on the course had a different style. I also like the idea of making moccasins, possibly in Devon shearling.
At craft fairs the baby moccasins I have on my stall always draw the most comments and requests for adult sizes so I am thinking about starting there. I have also used my original lasts to try a slip on option too, see picture below. So watch this space for developments.