Oh Shoes! Heels and more heels
Posted on
Last summer after discovering that I have a passion for designing shoes, as much I like making them, so I set about looking for some training that came to fruition in December when I had the pleasure of having a workshop with Hetty Rose Shoemaker at the start of the month, and then later in the month at the London College of Fashion. I thoroughly enjoyed designing the shoes on another short course at Central St. Martins last August. The heels rather took me by surprise to say the least.
Making with Hetty Rose
Hetty uses kimono fabric to make beautiful shoes. She has some amazing examples of her shoes on her website https://www.hettyrose.co.uk/
Here are some photos of the pair I made. Hetty prepares the fabric uppers so that you focus on the construction during the workshop. This was fascinating for me. There is definitely engineering in ladies heels! Hetty is very knowledgeable and a great teacher.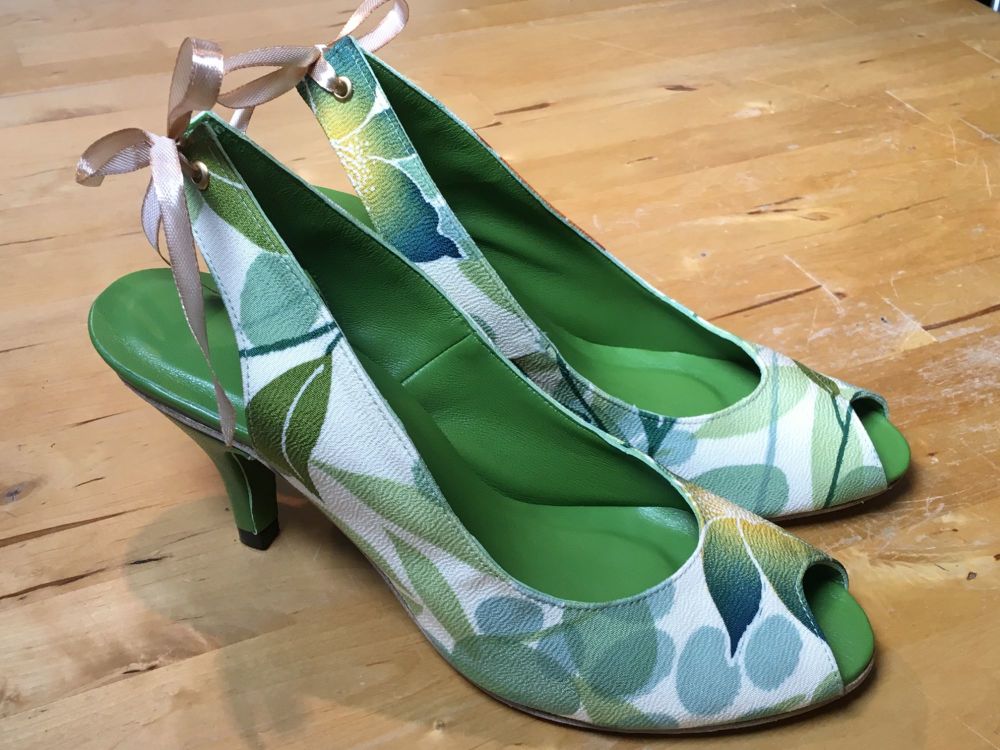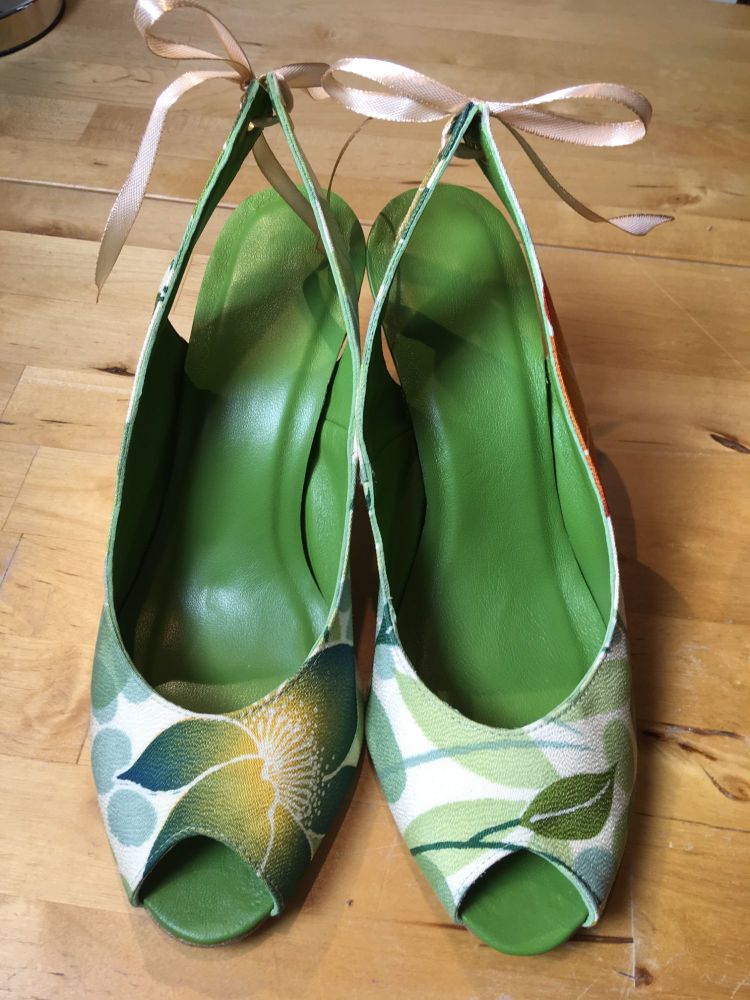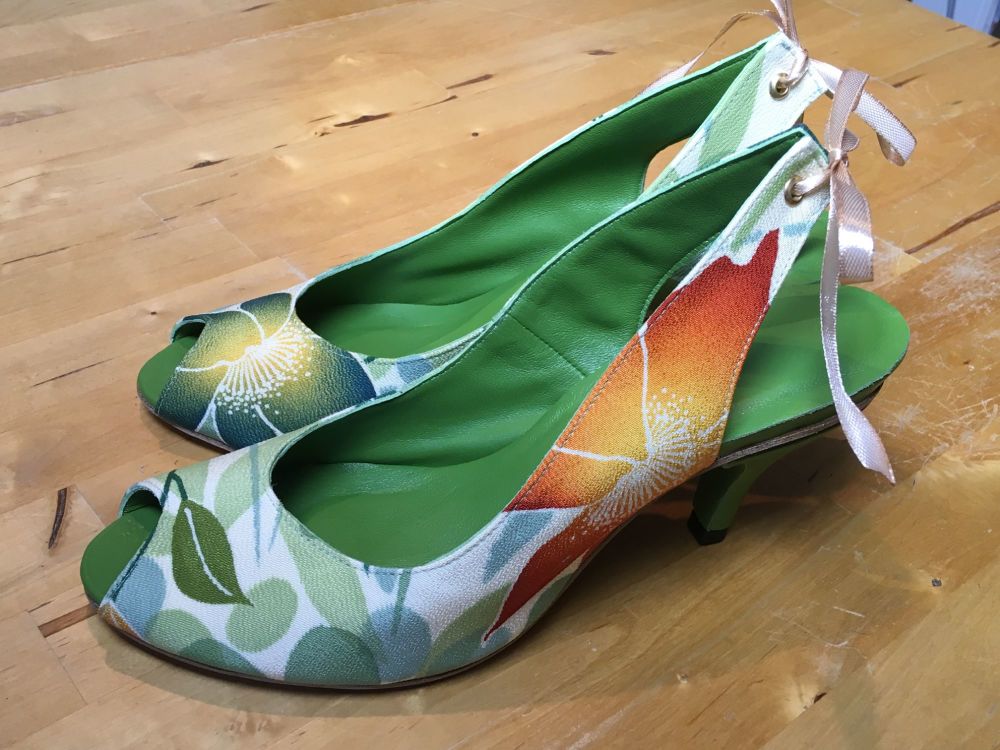 London College of Fashion
I also attended another course at the London College of Fashion making pumps or heels, part of their short course programme. This time I designed the shoe, made the patterns, constructed the shoe and added some embroidery to the heels - a taste of things to come. There is a lot to learn in a week, but what a week! If you like learning have a look at the short course programme, there is so much to do.