A commission for a green stole
Posted on
I am really pleased to be able to share my recent commission for a green stole. Pictured here is Margot Hodson about to be licensed in her new role as Associate Minister in Shill Valley and Broadshire Benefice on Monday 9th September.
It is lovely for me to help bring a vision to life, from those initial ideas and conversations, looking at fabrics, sampling and then working towards the final design.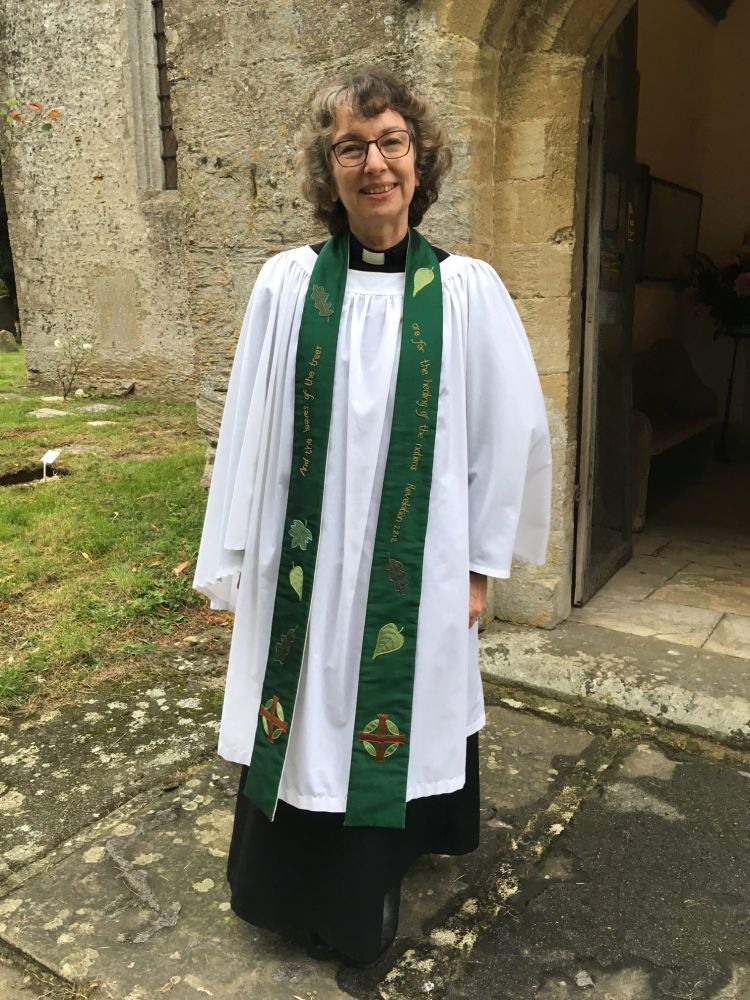 Here is a close look at the different elements. The stole is lined with light cream silk and is reversible.
I love the background green. It is such a rich colour and rather wonderful to use in a design.