OLD Church work 1
St Nicholas Kingsey altar frontal repair and remount: July 2016 to April 2017
In July 2016 I was privileged to remount the white altar frontal at St. Nicholas Kingsey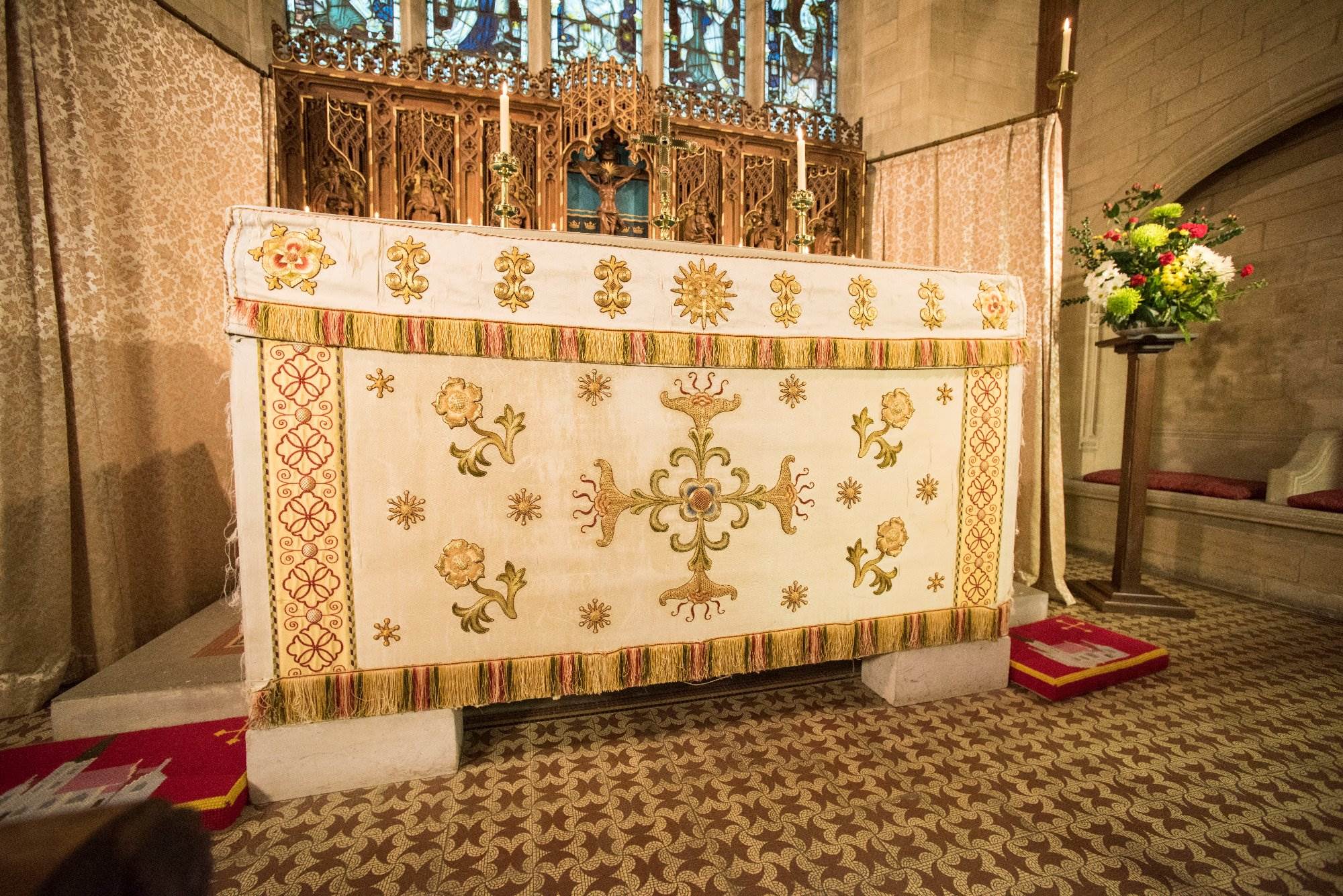 Some history:
Our Church, dedicated to St. Nicholas, was built in 1893 to replace the Eighteenth Century Church, but records show that there has been a religious building on this site since 1043. The rebuilding programme was undertaken by the then Squire, Mr Philip J.D. Wykham, who provided much of the £3000 building costs. The new church was built of Oxfordshire stone, in the Gothic style to the highest Victorian standards, and has stained glass windows by Kempe.
This frontal designed is attributed to Georgiana Wykham. The frontal is a combination of goldwork and silk shading. The backing fabric was in need of repair and starting to shred. That summer I spent time starting to repair and remount this frontal. The work would not be possible without the support of the village community who have been involved at each step of the project. We offered the opportunity for visitors to put a stitch into the frontal. Over the course of five weekends we received 292 visitors, 134 of these put a stitch in and we raised over £600 for the church through the sale of refreshments!
A big thank you to everyone for helping make the project a success. Lots of steps and project stages are on my Facebook page @elizabethbondleather
Though we are no longer open to the public, we can still run talks for groups and interested parties. Please contact Elizabeth for more information.
The picture below shows that the main construction of the frontal is now complete. The fringing needed some TLC was reattached in time for the re-dedication service.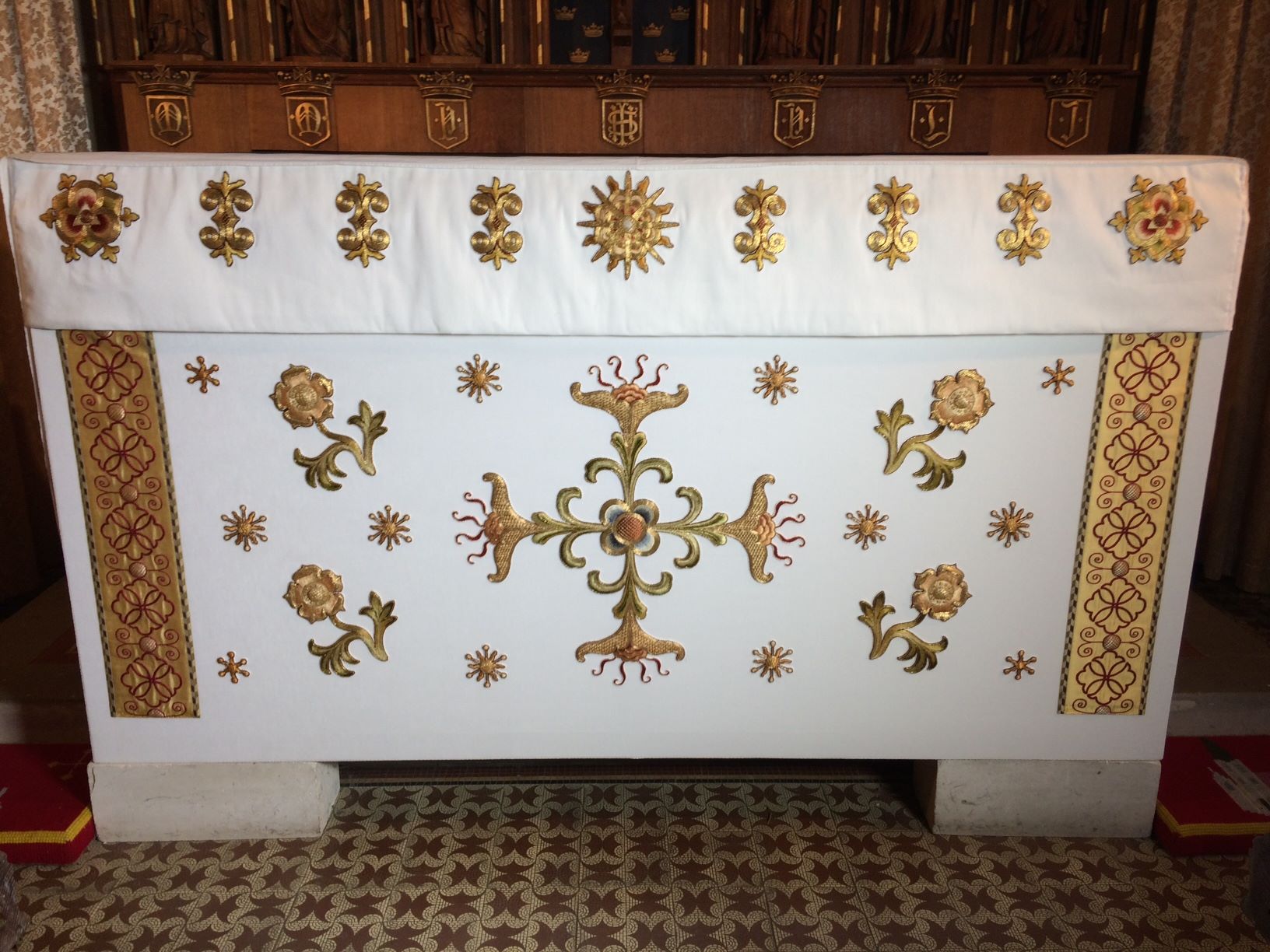 This is the the finished frontal. The frontal was rededicated by Dr Alan Wilson at the Benefice evensong service on Sunday 30th April. I thoroughly enjoyed being part of this project. Altogether something very special.
If you would like to commission a stole or another piece of church work please contact Elizabeth.