Textile Portfolio 2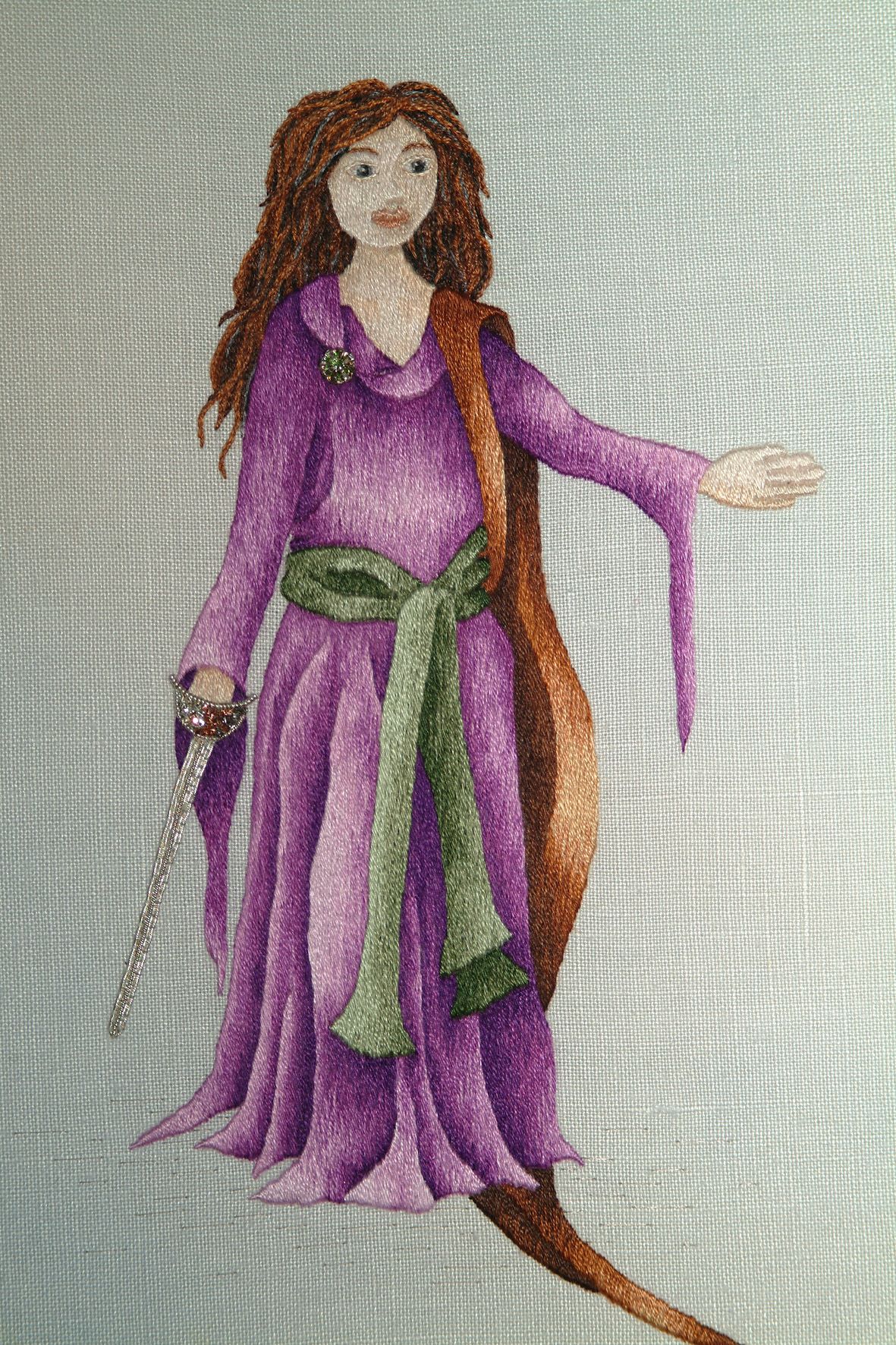 This is the technique of tapestry shading. All the stitches on the robe and figure are vertical.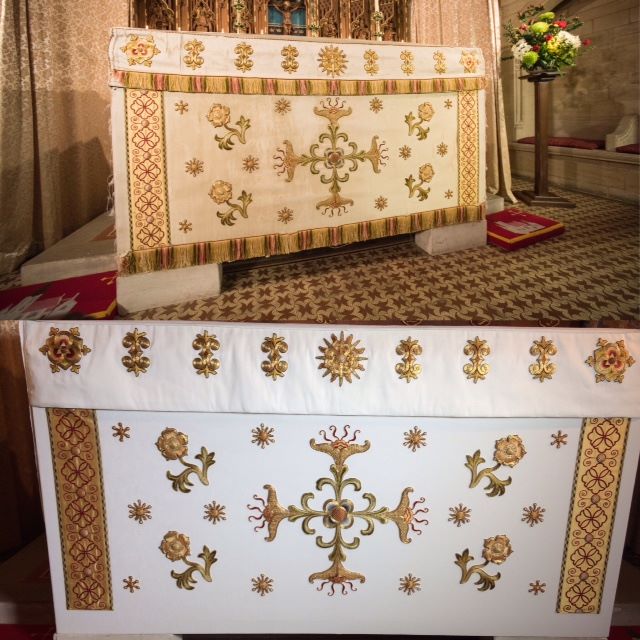 This is an altar frontal restoration, also repeated on another area of this site. I am really proud of this piece of work, leaving it ready for the next 150 years.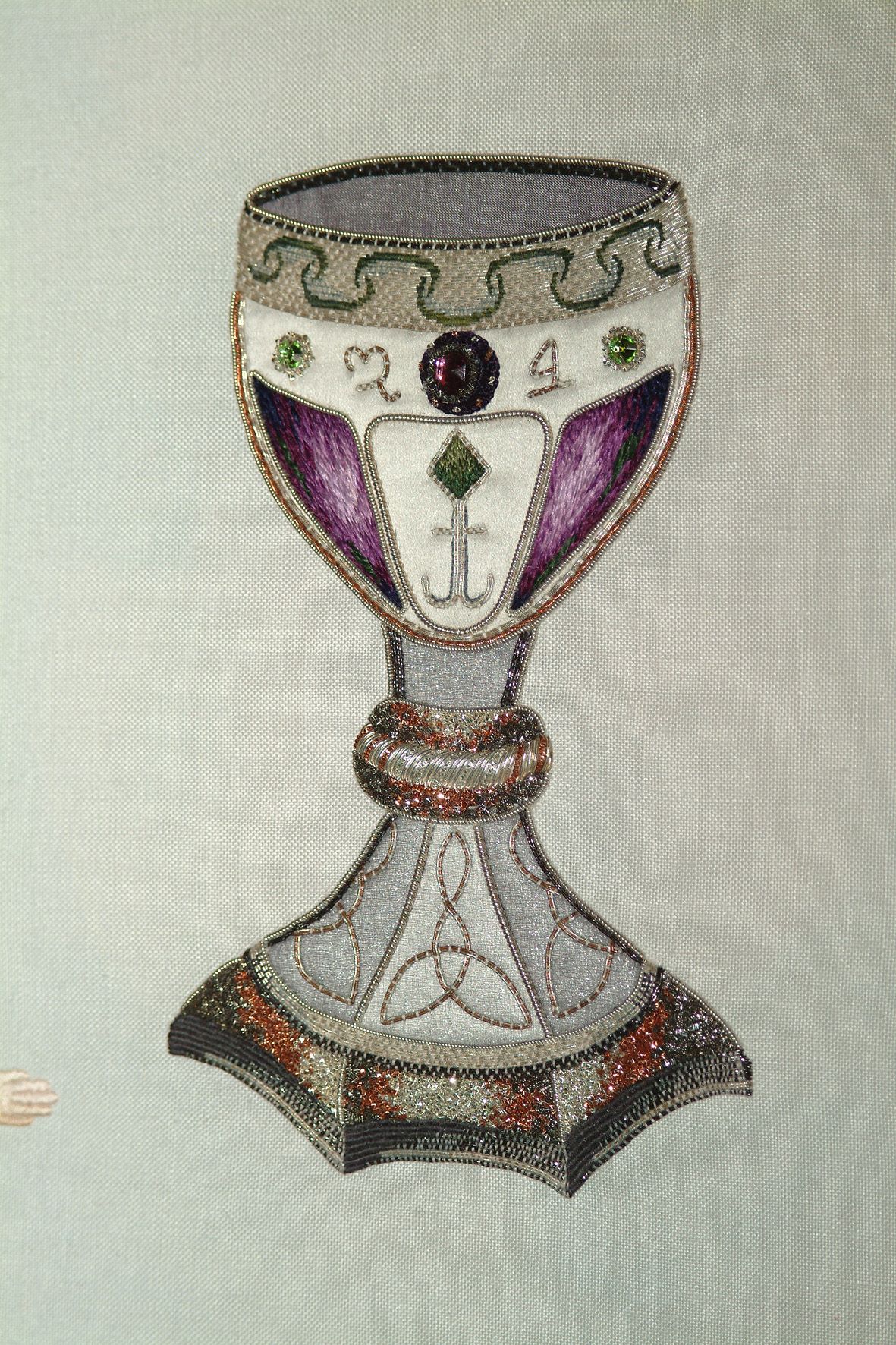 This is a combination of goldwork, applique and silk shading.